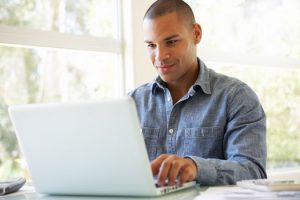 Buying a car on eBay can be an exciting yet anxiety-inducing process. When buying a used car on eBay motors, you have no idea what the car truly looks like or how it runs, and your knowledge is based off of trust between the seller and yourself. There are a few things you should be on the lookout for to ensure you're getting a good deal for your money.
1. No-Reserve Auctions
Vehicles with reserves usually have them set at a price close to the book value of the car. If you're looking for a good deal, cars with reserves are probably not the best option. Instead, look for vehicles that don't have a reserve set. However, it's best to participate in both types of auctions to increase your odds of winning the vehicle you want.
2. Vehicle Purchase Protection
Look for vehicles covered by eBay's Vehicle Purchase Protection, which ensures you receive your money back in the event you are a victim of fraud. However, there are terms vehicles need to meet to be eligible, so not all vehicles are offered with this protection. All of your transactions will need to take place on eBay to receive any type of purchase protection.
3. Inspection
Since it may be difficult for you to inspect the car yourself, and you shouldn't trust the seller to do the inspection for you, it would be best to contact a used car inspection service in the area the car is being sold in. An auto inspection service will send someone out to inspect the car and report back to you on its condition.
4. Vehicle History
Always research a vehicle's history to get the full picture of what it has been through. Once you have the vehicle identification number (VIN), invest in an online vehicle history report to get data on things such as how many owners the car has had and its service history.
5. Delivery Costs
Though delivery costs have nothing to do with the actual car you're purchasing on eBay, it's best to assess how much it will cost to ship the car to you prior to bidding on it. The location of the vehicle will influence these costs in addition to the type of delivery you would like. It may be possible to negotiate with the buyer on delivery costs.
If you've found the vehicle you're looking for on eBay or in person, make sure to get it inspected by professional auto inspection experts. Get in touch with Lemon Squad today, and we'll set up a date and time to send out one of our trusted inspectors. Call 1-888-231-7965.