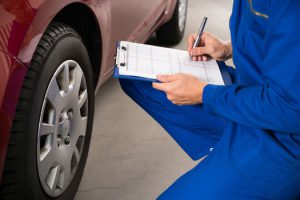 Inspections and maintenance involve timely and thorough diagnostic processes that ensure a vehicle conforms to set regulations and maintains optimal performance. If you own a car, you should always take it to a professional for checkups and repairs. Below are a few compelling reasons that should motivate every car owner to take his or her vehicle in for a thorough maintenance and car inspection process.
1. Reduce Pollution 
Pollutants emitted by cars contribute highly to global pollution, which affects the ozone layer. However, if you inspect and repair your vehicle in a timely fashion, it will not emit large amounts of toxic fluids and gases to the environment.
2. Boost Performance and Reliability
If you inspect your vehicle and make the necessary repairs, its performance will be excellent. A well-maintained car is always dependable when you need it. For instance, before leaving your home, you should check oil levels and other vital fluids. These simple tasks can help you prevent the wear and tear of the internal parts of your auto.
3. Get a Higher Resale Value 
When purchasing a used vehicle, customers always check its condition and service history. After servicing your car, keep the records in a secure place, as they will help you prove you have been servicing your vehicle. When potential buyers realize the service history of a used car is perfect, they may make a good offer.
4. Reduce the Risk of Roadside Emergencies 
Inspecting your vehicle regularly can help you discover even the smallest defects and complications that can ruin its performance. It is advisable to hire an experienced mechanic to check your car's engine and help you determine if it needs repairs or not. Regular maintenance can boost your vehicle's durability and decrease roadside emergencies that are likely to consume your time when traveling.
5. Increase Safety 
When traveling, safety should be your top priority. If you are driving a vehicle that has engine complications, you could cause an accident, leading to injuries or even death. Many road accidents occur due to engine failure, worn out brake systems, limited tire threads, and other errors. If you have your vehicle inspected before going on a road trip, you will be able to detect and rectify minor and major errors, which will keep you safer on the road and help you prevent accidents.
6. Save Money 
If you inspect and repair your vehicle frequently, you can prevent major engine malfunctions that could cost a lot of money to rectify. Additionally, detecting and preventing large-scale issues early can lower the cost of vehicle ownership.
Don't hesitate to get an auto inspection for your vehicle if you're concerned about its performance. Get in touch with Lemon Squad, a nationwide used car inspection provider. Call us today at 1-888-231-7965 to speak with one of our knowledgeable representatives.