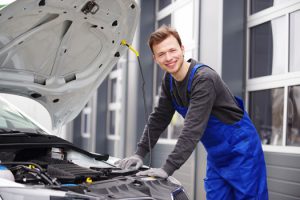 Most states and jurisdictions require inspections to be done to ensure vehicles meet certain standards set by the government. Though most areas require motor vehicle inspections to be done annually for each driver, it is best to contact your state's Department of Motor Vehicles (DMV) to get a more accurate understanding of the state's law. Most states also have dedicated inspection stations where drivers can have their cars inspected by trusted professionals. You can also get a pre-purchase inspection if you're thinking about buying a used vehicle and want to make sure it's in good shape. The mechanics who inspect these vehicles can test for a variety of things. For instance, they can check to see if a vehicle meets safety regulations or emission regulations. Here's what you can expect if you plan to get a used car inspection.
Safety Inspections
There are a variety of criteria vehicles need to meet to be deemed as safe to drive on public roads. During a safety inspection, mechanics check parts such as brakes and turn signals to determine if the car is safe enough for a driver, passengers, and other drivers on the road.
Emission Inspections
The Clean Air Act was first created in 1970, then enacted in its current form in 1990. The act was created to limit human and environmental exposure to air pollution. Since the creation of the act, the Environmental Protection Agency gained the responsibility of regulating pollutant emissions. Since states experience different pollution levels, some states do not require drivers to have their vehicles' emissions inspected.
For drivers who live in states that do require emission inspections, also known as smog tests, their vehicles' pollutant emissions are tested in several different locations of the vehicle. Emission inspection commonly occurs around the location of the catalytic converter, the device that disintegrates harmful chemicals created by an engine. For both of the above reasons, as well as for a variety of other reasons, it's a good idea to have a used vehicle inspected before buying it.
An auto inspection is not a difficult challenge for most vehicles to pass. Most jurisdictions require inspections to ensure citizens continue to live in a safe and clean environment. Through routine and careful maintenance, you can avoid driving a vehicle that would be deemed as unsafe. If you fail an inspection, you will need to repair whatever parts of the car have failed. Vehicles that continue to fail inspections will be deemed by the state's DMV as illegal to drive on public roads until they can pass the inspections. In some cases, inspections can be waived. If you get an inspection on a used vehicle and it determined there are a few serious issues, you'll have to decide if it's worth the repairs to meet your states standards.
If you need to get an inspection on a used vehicle to make sure it's not a lemon, reach out to Lemon Squad. We'll send out the nearest technician to inspect the vehicle and address concerns you might have about its condition. Call 1-888-231-7965 to schedule an appointment.