Local Inspections in Minneapolis, MN
Our home and headquarters, Minnesota is one of our favorite places to do inspections. We cover all of Minnesota.
What Makes a Minnesota Inspection Unique?
Harsh winters, humid summers, mosquitos. How's the car doing with all that?!?
Cars in Minnesota definitely go through a lot. Between the snow and the humidity (we do have 10,000 lakes, after all), it's especially important to make sure the owner of your vehicle has been taking care of the car! Our inspectors all live in Minnesota, so they know to look for things like the difference between the underside of a well-loved car versus a neglected car. Or, the familiar stink of soggy boots and fish from the boundry waters--a smell you definitely don't want in your new ride! With our inspections, you can be sure that we're looking out for all the Minnesotan hazards of vehicle ownership (especially rogue cheese curds from the state fair in between the seats)!
Meet Some Inspectors
Meet a few of the techs in Minnesota who might be doing your car inspection!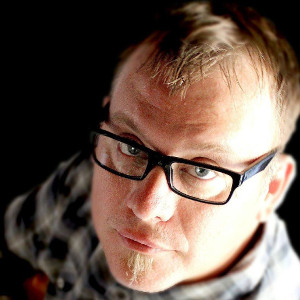 Andy D.
He's not only an inspector, he's the founder of Lemon Squad! Andy is an ASE Master Tech, and has been working on cars his whole life. When he's not helping us run the day-to-day, he's out doing inspections. Or, if it's nice out, he's probably on his Harley!
Andy covers most of Minnesota, including the twin cities, Duluth, Brainerd, St. Cloud, Northfield, and more.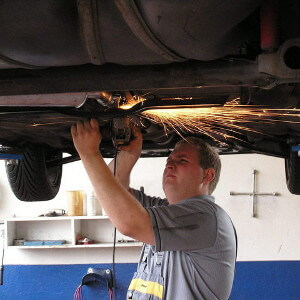 Chris J.
Chris has worked on everything from imports to domestics and even the occassional tricycle. Besides car inspections, Chris also runs a highrise window cleaning business.
Most of Chris' inspections are in the twin cities and 7-county metro area (includes St. Paul, Minneapolis, Bloomington, Plymouth, Burnsville, Edina, Eden Prarie, and more!)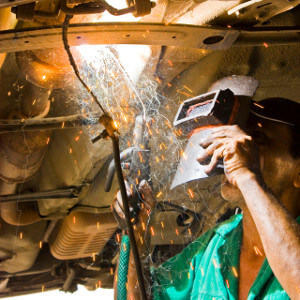 Nick V.
For almost a decade, Nick worked with dealerships inspecting used car trade-ins. He's very well versed in detailed inspections and also has specialties in RVs, commercial vehicles, and classic cars.
Nick also covers the 7-county metro area
What is the 7-county metro area?
There are 7 counties including and surrouding the twin cities of Minneapolis and St. Paul. Most of the suburbs and cities surrounding the twin cities are part of this area. Take a look at the Wikipedia page for more info.