Exotic
Ideal for Exotic Vehicles
$189.99
For higher end vehicles (e.g. Porsche, Bugatti, Lamborghini, etc)
Computer diagnosis of engine, transmission, ABS, and air-bag
Comprehensive mechanical inspection of complete drive-train
Inspection of the steering, suspension, and brakes
Check for previous accident damage and flood damage
Road test
Fluid levels check
More than 25 pictures
More care, more detail, more attention
Expert
Ideal for most vehicles
$139.99
For cars newer than 20 years old
Our best-seller!
Perfect for most vehicles
Computer diagnosis of engine, transmission, ABS, and air-bag
Comprehensive mechanical inspection of complete drive-train
Inspection of the steering, suspension, and brakes
Check for previous accident damage and flood damage
Road test
Fluid levels check
More than 25 pictures
Vintage
Perfect for Older Vehicles
$249.99
For cars older than 20 years old
Comprehensive mechanical inspection of the engine and transmission
Complete drive-line inspection
Inspection of the steering, suspension, and brakes
Check for previous accident damage and flood damage
Check for previous Body Repairs
Rust and bondo
Prior hidden damage
Verify engine and transmission numbers
Road test
More than 40 pictures
Emphasis on age deterioration
RV
Recreational Vehicles
$279.99
For all Recreational Vehicles (RVs)
Comprehensive mechanical inspection of complete drive-train
Inspection of the steering, suspension, and brakes
Check for previous accident damage and flood damage
All appliances: stove, fridge, heater, A/C, water
Generator
Slides
Road test
Fluid levels check
More than 40 pictures
Recommended before any used RV purchase
No matter where you live, or where your new car lives--we have an inspector in your area ready to take a look! We even cover Alaska and Hawaii.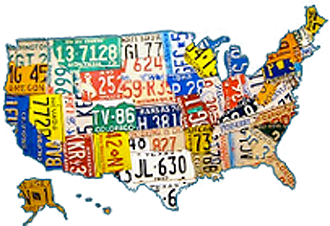 Our network of Expert Inspectors is chalked full of highly qualified, ASE certified technicians!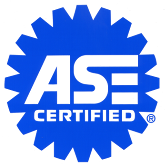 We're an accredited member of the Better Business Bureau (BBB), and dedicated to your satisfaction!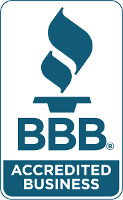 Order an inspection today!
We're passionate about cars and all their workings (and not workings). Take a look at some posts from our blog!
Order
Place an order for an inspection through the site.

Our Inspector Inspects
Our expert inspector will contact the seller to setup an appointment and perform the inspection.
Receive Report
You'll receive an email with your full report and pictures!

Add-Ons

Get the full history on your vehicle with an AutoCheck report from Experian©. It's complete with vehicle history, accident reports, previous owners, and much, much, more! Add one to your order in the checkout process! Available for all cars with a VIN (1982 and newer).
We can also appraise your vehicle to give you peace of mind when considering how much the vehicle is worth. Add an appraisal to your order in the checkout process!
The only way to really know what's going on in an engine is to test the oil. Engine Oil analysis provides a more complete look at the age and function of your vehicle's engine. Add one to your order in the checkout process!
Testimonials
Thank you for comprehensive and complete RV survey within 24 hrs of my request. The detailed pictures showed the true condition of the unit. The survey answered all my questions and concerns. Looking at a 5th wheel in Florida and living in Mass. is difficult and your service made it possible. Many thanks to the surveyor. I wouldn't hesitate to recommend your services to anyone... The best $300.00 investment one could make when trying to get a timely and accurate description before buying an RV from a distance............

Thanks for such a comprehensive report. This was not a high dollar car, but you gave it a very thorough and helpful inspection. This car has some issues that I will want to avoid, so you may be inspecting another one for me down the road.

Your mechanic did a very thorough review; thanks!

I had an inspection done by your team on 7/3/2014 in Mount Horeb, Wisconsin. It was done on a 1962 Corvette I was interested in purchasing. Your inspection was not only thorough but very detailed and the photos and report were impressive to say the least. I had two additional questions pertaining to this car after I received your report and I called your office and received detailed answers to these two questions right away. I purchased the car, sight unseen and I must tell you your inspection, report and the 83 photos were invaluable. I recommend your co. without reservation. Thanks for a great experience. The car in question was everything you said it was and more

Just wanted to say - Thanks for your inspection - saved me big money down the road. I will definitely contact you again, before I purchase a vehicle

Order an inspection today!